I'm so happy to see Oprah is getting back to picking a good fiction story.  I read and reviewed this one a couple months ago.   You can read my review here.  I'm not surprised this her pick because it is an emotional tale about dogs.  Write a story about a special dog, Oprah's special dog sadly passes away around the book's release date and the stars have aligned for David Wroblewski!  It is well worth the read and it's a great choice!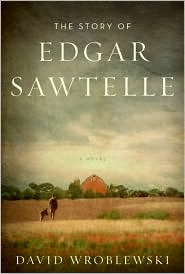 Hits: 286
Book Room Reviews BOOK ROOM REVIEWS - BOOK REVIEWS & WRITING TIPS | VISIT NOW Copyright (C) http://www.bookroomreviews.com. Read more at... 
http://www.bookroomreviews.com/
 .