MizB over at Should Be Reading is the host of this cool idea of sharing what books you recently discovered (never heard about before) that sound really good! If you want to join in the fun just click on the name of her site above.
If you have read any of the books on my list please let me know your thoughts. These are the books that I am coveting at the moment:)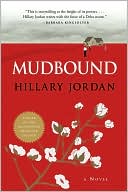 In Jordan's prize-winning debut, prejudice takes many forms, both subtle and brutal. It is 1946, and city-bred Laura McAllan is trying to raise her children on her husband's Mississippi Delta farm — a place she finds foreign and frightening. In the midst of the family's struggles, two young men return from the war to work the land. Jamie McAllan, Laura's brother-in-law, is everything her husband is not — charming, handsome, and haunted by his memories of combat. Ronsel Jackson, eldest son of the black sharecroppers who live on the McAllan farm, has come home with the shine of a war hero. But no matter his bravery in defense of his country, he is still considered less than a man in the Jim Crow South. It is the unlikely friendship of these brothers-in-arms that drives this powerful novel to its inexorable conclusion.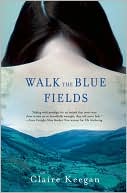 Claire Keegan's brilliant debut collection, Antarctica, was a Los Angeles Times Book of the Year, and earned her resounding accolades on both sides of the Atlantic. Now she has delivered her next, much-anticipated book, Walk the Blue Fields, an unforgettable array of quietly wrenching stories about despair and desire in the timeless world of modern-day Ireland. In the never-before-published story "The Long and Painful Death," a writer awarded a stay to work in Heinrich Böll's old cottage has her peace interrupted by an unwelcome intruder, whose ulterior motives only emerge as the night progresses. In the title story, a priest waits at the altar to perform a marriage and, during the ceremony and the festivities that follow, battles his memories of a love affair with the bride that led him to question all to which he has dedicated his life; later that night, he finds an unlikely answer in the magical healing powers of a seer.
A masterful portrait of a country wrestling with its past and of individuals eking out their futures, Walk the Blue Fields is a breathtaking collection from one of Ireland's greatest talents, and a resounding articulation of all the yearnings of the human heart.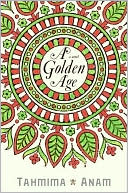 As young widow Rehana Haque awakes one March morning, she might be forgiven for feeling happy. Her children are almost grown, the city is buzzing with excitement after recent elections. Change is in the air. But no one can foresee what will happen in the days and months that follow. For this is East Pakistan in 1971, a country on the brink of war. And this family's life is about to change forever. Set against the backdrop of the Bangladesh War of Independence, A Golden Age is a story of passion and revolution, of hope, faith, and unexpected heroism. In the chaos of this era, everyone must make choices. And as she struggles to keep her family safe, Rehana will be forced to face a heartbreaking dilemma.
Book Room Reviews BOOK ROOM REVIEWS - BOOK REVIEWS & WRITING TIPS | VISIT NOW
Copyright (C) http://www.bookroomreviews.com. Read more at... http://www.bookroomreviews.com/ .
Book Room Reviews BOOK ROOM REVIEWS - BOOK REVIEWS & WRITING TIPS | VISIT NOW Copyright (C) http://www.bookroomreviews.com. Read more at... 
http://www.bookroomreviews.com/
 .