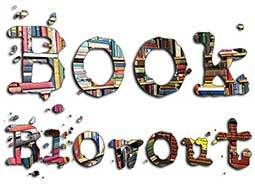 Hey everyone – July 1 has arrived and we have 58 participants for the July Book Blowout!
I thought it would be nice to kick off with a mini-challenge – to introduce ourselves to each other. If you want to take part just answer these questions:
1. Describe yourself in one sentence  I love Jesus, my family and books!
2. What book will you start the challenge with? I am reading The Gargoyle by Andrew Davidson and so far it is intense!
3. Where is your favourite place to read? Laying in Bed at night
4. What is your favourite book of all time? The Bible
5. Remind us all of your challenge target 10 books
If you would like to enter this challenge just click here to go to Blue Archipelago's lovely website!
Hits: 142
Book Room Reviews BOOK ROOM REVIEWS - BOOK REVIEWS & WRITING TIPS | VISIT NOW Copyright (C) http://www.bookroomreviews.com. Read more at... 
http://www.bookroomreviews.com/
 .