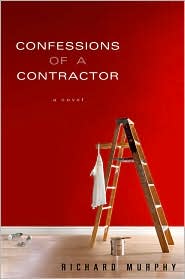 I have FIVE copies of Confessions of a Contractor by Richard Murphy to give away!  Please go to my new contest page here to enter.  Contest will end September 15th.  I will have my review up soon, but I will say it is a fantastic book so far and don't just take my word for it,  you can read rave reviews at Jenns Bookshelf, Kbookreviews, LibrarysCat Books, Minds Alive On the Shelves, In The Shadow of Mt TBR and if I missed yours please let me know.  You can also visit the author, Richard Murphy's website Confessions of A Contractor  to read an excerpt of his book.
Hits: 1370
Book Room Reviews BOOK ROOM REVIEWS - BOOK REVIEWS & WRITING TIPS | VISIT NOW Copyright (C) http://www.bookroomreviews.com. Read more at... 
http://www.bookroomreviews.com/
 .