National Geographic Kids Almanac 2024                     Giveaway
The New York Times best-selling Almanac is packed with incredible photos, tons of fun facts, National Geographic exclusives, games, activities, and fascinating features about animals, science, nature, technology, and more. A great way to make reading fun for Kids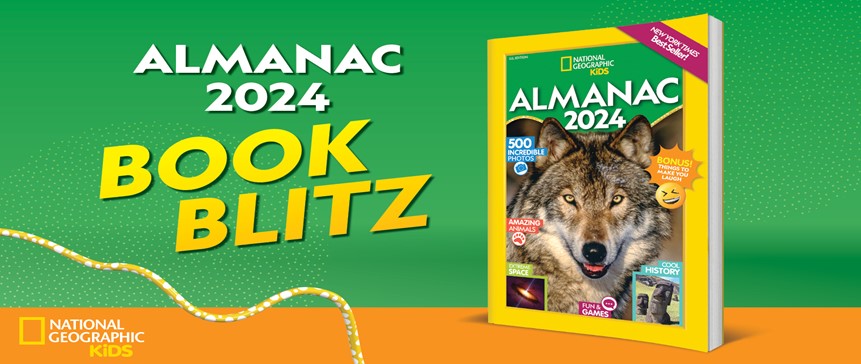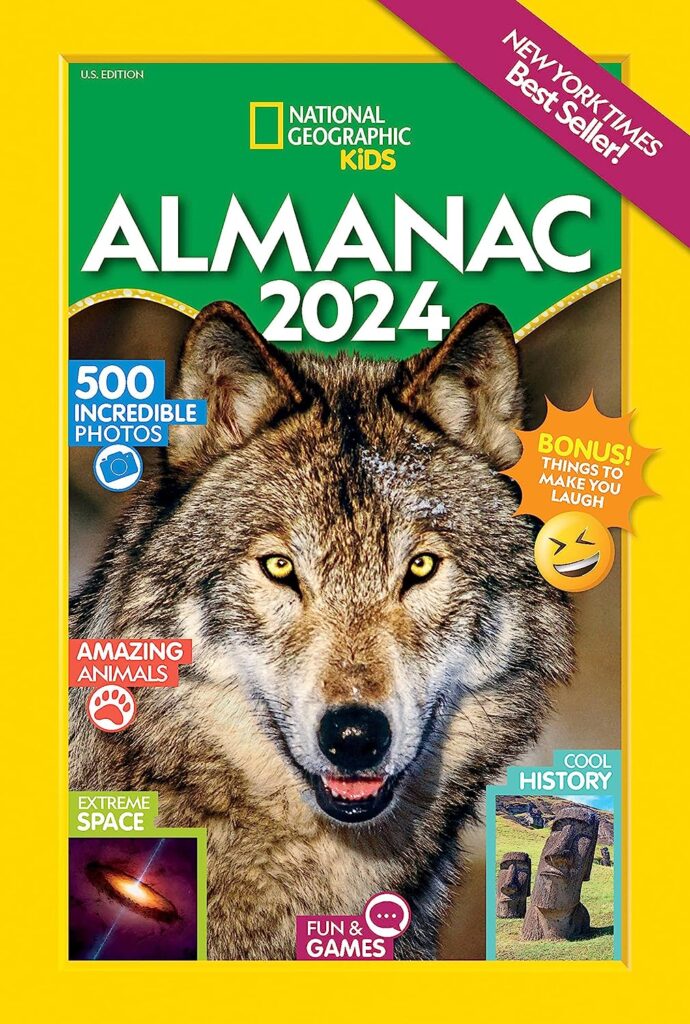 This new edition features:
EXCLUSIVE National Geographic Explorer interviews and features
EXCLUSIVE Interactive Almanac Challenge 2024, plus the results of the Almanac Challenge 2023
BONUS SECTION of sidesplitting jokes and riddles
NEW fun-tastic things to see and do in 2024
NEW cutest animal superlatives and animal rescue stories
NEW science and dinosaur discoveries
NEW fun games, quizzes, and activities
NEW weird and wacky places around the world
NEW experiments to do, places to explore, and ways to change the world
UPDATED reference material, including fast facts and maps of every country
Check out THIS PAGE for more information and to take the 2024 Almanac Challenge, Elephant-Stagram!
Praise:
"…this gathering of upbeat, vividly illustrated, browser-friendly dips into topics ranging from black holes to blue-footed boobies to Bolivian street food is hard to put down, and the pop quizzes and research guides at each chapter's end will give studious sorts a leg up, too".― Kirkus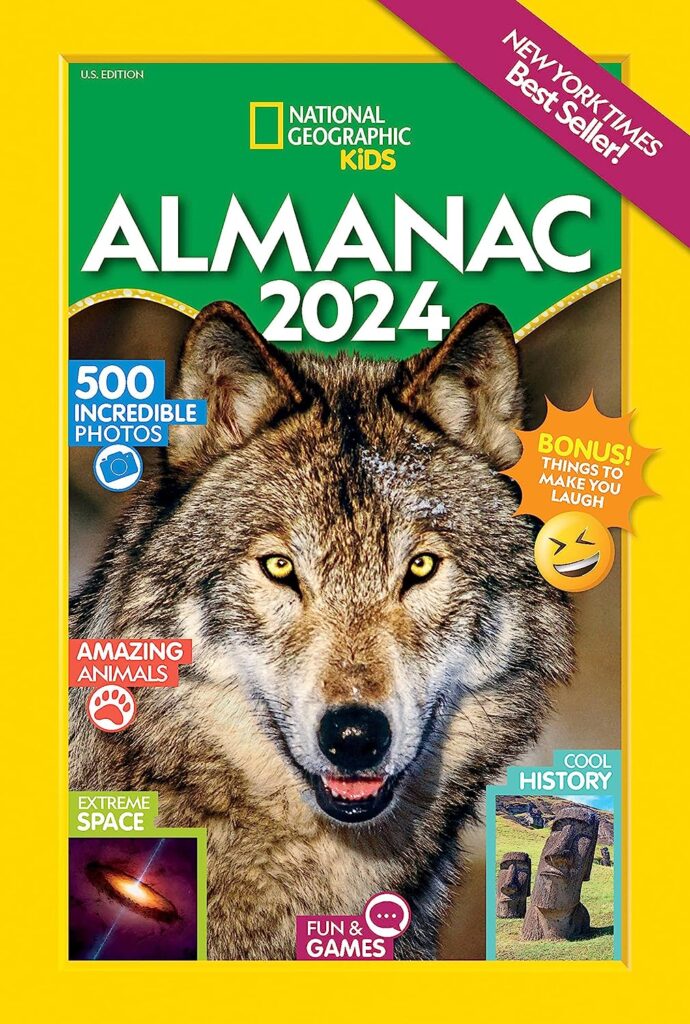 GIVEAWAY!
Three (3) winners will receive a copy of the National Geographic Kids Almanac 2024
US/Canada only
Ends 7/2 at 11:59 pm ET
Enter via the Rafflecopter below
Hits: 25
Book Room Reviews BOOK ROOM REVIEWS - BOOK REVIEWS & WRITING TIPS | VISIT NOW Copyright (C) http://www.bookroomreviews.com. Read more at... 
http://www.bookroomreviews.com/
 .