[youtube=http://www.youtube.com/watch?v=TmpNKBDXhg8]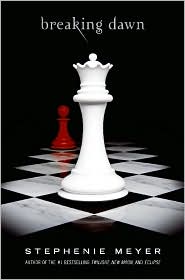 I know I am bombarding you with Twilight posts lately but this is an exciting week for the book and the movie.  I watched this fantastic new interview with Stephanie Meyer with Entertainment Weekly and wanted to share it with those of you who are also fans.  She gives her thoughts about the movie and the lead actors, talks about Breaking Dawn, and her future books! Enjoy!
Hits: 289
Book Room Reviews BOOK ROOM REVIEWS - BOOK REVIEWS & WRITING TIPS | VISIT NOW Copyright (C) http://www.bookroomreviews.com. Read more at... 
http://www.bookroomreviews.com/
 .