How to Stay Frugal While Traveling
Vacations can get very expensive. Expenses often involve hotels, plane fares and meals. Throw some creative strategizing in the mix and a thrifty vacation with memories to be made is on the horizon. Below are twelve tips to remain frugal while planning a getaway.
   Travel During the Off Season
Avoid the most popular times of year, especially for certain destinations. For example, if traveling to the beach is in the future go in late summer or even early fall.
In the US the most popular times of year to travel are between Memorial Day and Labor Day, so try to avoid those times.
Coupons
This works for any vacation. Look at popular sites such as Groupon or Living Social to find deals on meals, local attractions and spa activities.
AARP and AAA also offer discounts as long as the traveler checks these sites ahead of time.
Create a Twitter Account
Create a twitter account that follows travel deal and airline sites.
These sites will tweet information often about flash and regular sales. Sometimes these sales only last a few hours, so stay on top of it to get the best deals.
If you're a business owner, you may also want to outsource your social media marketing, so you don't have to worry about it while you're on vacation.


 Negotiate a Better Price

Always call the hotel before you arrive. Often times the hotel will lower the price or give an upgraded room for the same price.
Uses sites like Airbnb and VRBO to negotiate directly with the owner. Be polite when speaking and often times a lower price can be negotiated.
BYOT (Bring Your Own Toiletries)
Buy an extra set of toiletry necessities for the trip. This is especially helpful if sales are followed on particular items before the travel date.
This is also helpful because the traveler will have the brands and toiletries that are preferred and there won't be any last-minute expenses at unfamiliar stores in unfamiliar places. Items like travel-ready beard trimmers, for instance, are something you want to take in advance rather than trying to pack razors or sped your time shopping for razors when you get to your destination.
Snacks
This is a really great tip if traveling with children. Snacks are important for when blood sugar gets low and crankiness sets in.
It is also great to bring snacks to places like amusement parks that often times have very expensive food. This will save a lot of money in the long run.
Packing for the Trip
Most airlines today charge for suitcases that are being checked. Be sure to consolidate clothing and other items into all one bag for every family member
.For supplements and other health substances, remember to avoid packing liquids and pharmaceuticals as much as possible because these will get you stopped at the security check. If you need pain relief, it's better to pack an all-natural plant-based pain reliever than to cart a bottle of pills with you, and it will save you the money of having to buy it when you arrive.
If traveling with young children and car seats are in the mix, having just one suitcase will make navigating the airport much easier.
Entertainment
Especially if young children are in tow, it is important to pack some frugal entertainment items for the flight.
Some options include; books, e-books, DVDs, all of which can be borrowed from the library.
For adults, iPods and tablets with pre-loaded movies are also a good option. If there is Wi-Fi on the plane, you can also play free online games at Friv.
Camping
Camping is one of the most frugal vacation options available. It can cost as little as nothing, to as much as thirty dollars a night. This is much less than a hotel stay.
All that is needed are basic supplies like a small tent and food.
If tenting is not your thing. How about an RV Rental?
Road Trip
Skipping the airline ticket prices can be a huge money saver. Consider going on a road trip, as it can be much more affordable.
If you have a traveling van, it's a great vehicle to outfit with a compact travel mattress, so you can save not only on the cost of travel but also the cost of room and board.
This is an especially good option for large families. Remember to pack food in a cooler to help avoid expensive pit stops.
Renting a car for a road trip might be another thrifty option, as the car has been serviced and one can choose a non-gas-guzzling option.
Day Trips
Sometimes a vacation can be as easy as taking day trips and saving the expensive costs of plane fairs and hotel costs.
Research the best options for attractions nearby home. These could include; national parks, farms, orchards, amusement parks, and tours.
Plan Some Indulgences
Splurging on a few new experiences is a good thing. Saving money on other parts of the vacation will allow for these splurges.
Try new restaurants or activities, these are the things that make vacations memorable.
Research these options in advance and read reviews from the locals to make sure that the splurge is worth the money
Kill Two Birds with One Stone
Depending on where you travel to, you might be able to kill two birds with one stone by making your vacation a productive time to also avail of resources in the destination. For instance, if you're traveling to Singapore, contact the local Singapore cleaning service to find out how they can help you. If you're traveling to Florida, it might be a good time to schedule a gastroenterologist appointment. Sometimes the services in your intended destination are more budget-friendly than what you can find back home.
With the right organization and planning, plus a little bit of strategy, a frugal vacation is possible. Frugal travel requires some creativity but can be just as fun and memorable as a very expensive trip. By following through with the simple travel suggestions listed above, a memorable vacation is not out of reach.

---
You may also be interested in…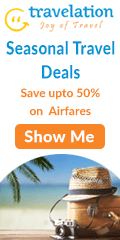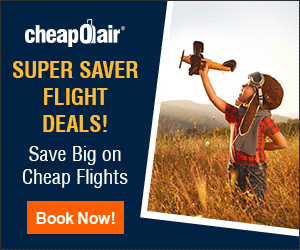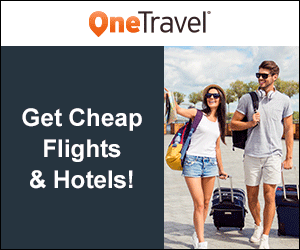 ---
Disclosure of Material Connection: Some of the links in the post above are "affiliate links." This means if you click on the link and purchase the item, I will receive an affiliate commission. Regardless, I only recommend products or services I use personally and believe will add value to my readers. I am disclosing this in accordance with the Federal Trade Commission's 16 CFR, Part 255: "Guides Concerning the Use of Endorsements and Testimonials in Advertising."
Hits: 1448
Book Room Reviews BOOK ROOM REVIEWS - BOOK REVIEWS & WRITING TIPS | VISIT NOW Copyright (C) http://www.bookroomreviews.com. Read more at... 
http://www.bookroomreviews.com/
 .