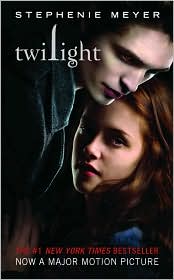 The big day is coming November 21st.  Are you ready?  Meet the cast and refresh your memory to get ready for the Twilight movie.  Does the movie cast fit who you pictured when you were reading the book?
KRISTEN STEWART
Role Intuitive heroine Bella Swan
Where you've seen her
Stewart's built her résumé playing daughter to some of Hollywood's biggest leading ladies, including Jodie Foster, in
Panic Room
, and Meg Ryan, in
In the Land of Women
. More recently she played singing teen Tracy Tatro, in
Into the Wild
.
For her part, Stewart was attracted to the role of Bella because of the gawky teen's first brush with romance. "What I love about the story," Stewart says, "is that it's about a very logical, pragmatic girl who you think would never get swept into something that has this bizarre power."
ROBERT PATTINSON
Role Smoldering vamp Edward Cullen, who craves Bella's body — and her blood
Where you've seen him The brooding Brit is best known as doomed wizard Cedric Diggory, from Harry Potter and the Goblet of Fire.
At first, Pattinson was unsure how to play the most beautiful creature on Earth. "Here's this guy who seems to be the embodiment of every single perfect guy. Okay, I'm going to look like a complete idiot if I just try to do that — like give a half-Fonz, half-George Clooney impression," Pattinson says. "But then I did it with Kristen and it was completely different. We had this chemistry that just worked."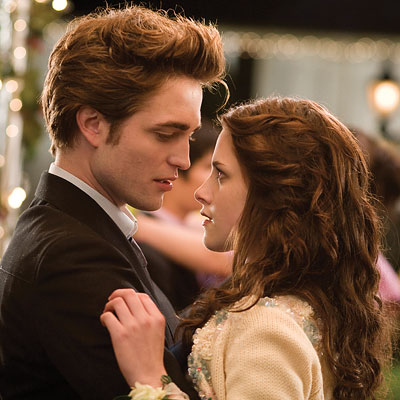 TAYLOR LAUTNER
Role Bella's bud Jacob Black
Where you've seen him Tweeners will remember Lautner as the titular superhero trained by great whites in Robert Rodriguez's The Adventures of Sharkboy and Lavagirl 3-D. The 16-year-old also has a recurring role on the Christian Slater spy series My Own Worst Enemy.  Though Lautner's role in the first of the Twilight flicks is small, it is integral: He helps Bella uncover vampire Edward's true identity.
PETER FACINELLI
Role Dr. Carlisle Cullen, the patriarch of the vegetarian vampire coven
Where you've seen him Facinelli broke Jennifer Love Hewitt's heart as douchey jock Mike Dexter in the teen flick Can't Hardly Wait.
ELIZABETH REASER
Role Matriarch Esme Cullen
Where you've seen her Reaser had multiple identities (Jane Doe! Ava! Rebecca!) on Grey's Anatomy before dating multiple former flames on the recently canceled Ex List.
ASHLEY GREENE
Role Pixieish prognosticating vamp Alice Cullen
Where you've seen her Probably nowhere, unless you're really looking. The 21-year-old has had a few TV guest spots on Crossing Jordan and Shark, and had a seven-episode run on MyNetworkTV's Desire
JACKSON RATHBONE
Role Alice's significant other, mood-manipulating Jasper Hale
Where you've seen him Rathbone's had a slew of TV guest spots ranging from The O.C. to the short-lived Beautiful People.
KELLAN LUTZ
Role Edward's muscle-bound "brother" Emmett Cullen
Where you've seen him Lutz saw combat as a soldier on the miniseries Generation Kill and has been hitting the books as a West Beverly student on 90210.
NIKKI REED
Role Emmett's mate and resident sourpuss Rosalie Hale
Where you've seen her Reed first teamed up with Twilight director Catherine Hardwicke in 2003, co-writing the film Thirteen, which Hardwicke directed and Reed starred in. They met up again on 2005's Lords of Dogtown before Reed moved to The O.C. to play one of Ryan's love interests.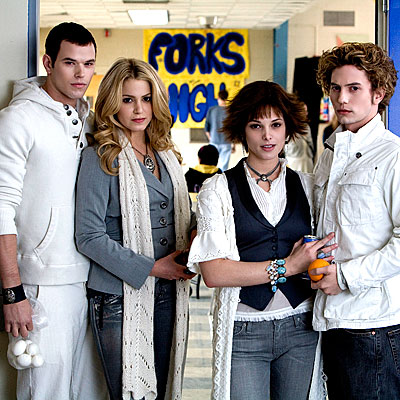 CAM GIGANDET
Role Baddie bloodsucker James, who's out for Bella's neck
Where you've seen him Kicking butt is nothing new for Gigandet who played a fighter in 2008's Never Back Down and Marissa's killer on The O.C..
RACHELLE LEFEVRE
Role James' fiery-haired mate Victoria
Where you've seen her As husband-stealing Melinda on Swingtown and as Adam's stripper wife, Heather, on What About Brian
EDI GATHEGI
Role The third member of James' gang, Laurent
Where you've seen him Gathegi played a Mormon geneticist dubbed "Big Love" on House.
BILLY BURKE
Role Bella's police-chief father, Charlie Swan
Where you've seen him Burke's no stranger to the badge, having played a detective in Untraceable and a police lieutenant in Fracture.
From Entertainment Weekly.com